Terrington undertakes bespoke development projects to provide software tailored to meet the individual needs of your particular organisation.

In addition to meeting required industry standards, all of our solutions are focused on helping you to increase the efficiency, productivity and profitability of your business.
We are able to harness the potential of global technologies such as wireless networks, satellite phones and the internet to ensure they are working hard to underpin your business and maximise your opportunities. As well as world class expertise in data collection and management, we have a proven track record in integrating RF and barcode technologies to deliver cost effective solutions for manufacturing, processing and product tracking applications.

With a minimum of disruption we can deliver projects which create and/or enhance your:

• Wireless communications
• Web / Internet based solutions
• Systems integration.

We have extensive experience in combining our technology with yours to deliver the optimal system for your needs. In a highly competitive market our customers trust Terrington to give them the edge.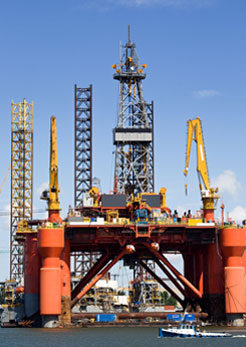 Examples of projects we have developed:

British Energy
DefTag, a simple system for scanning tags on plant to determine if repair work is outstanding.

BP Chemicals
TAR Tracker, a system for managing tasks associated with plant commissioning and refurbishment projects, ensuring that plant downtime is kept to a minimum.
A customised scaffold inspection and estimation package based on TransForm.

Pharmaceutical
RChem, the result of our collaboration with a highly respected pharmaceutical client to deliver a module for LabsForm to track every μCi of radio chemical activity.

Contact us today to discuss your requirements.